Goodline Painters can help your home reach its full aesthetic potential, both internally and externally.
Professional paintwork creates a great impact, whether your home is to take on a new appearance, be restored or maintained, or has just been built.
Goodline Painters works with professional tradesmen and premium products to achieve the look you desire for a room or an entire home. Contemporary or classic, fresh and relaxed, lively and striking or warm and welcoming.
Exterior House Painting
Goodline is experienced in house painting and equipped to manage your project. From small, single storey homes, to homes with difficult access or larger, multi-storey homes, Goodline wil get the job done, on time and on budget.
Roof Painting
Goodline Painters can restore your home's roof to its former glory.
Using the correct preparation techniques and a range of professional roof painting products we can restore tile roofs, corrugated iron roofs and colour steel roofs.
Goodline also offers high pressure, roof cleaning services to remove Moss, Lichen and Algae which are damaging to all roof types.
Contact Goodline here for an obligation free roof inspection and quote.
Interior Finishes
Goodline Painters is experienced in interior decorating and can help you choose the right colours and finishes to bring out the best of your home. We offer specialist finishes including textures, wallpaper hanging and a range of environmentally friendly paint options.
Our Quality Guarantee* includes taking care to minimise the disruption to your household. This means we are neat, tidy and reliable.
Thinking of selling?
Fresh, professional paintwork can significantly increase the value of a property and creates a great impact on home buyers.
Goodline Painters work with the vendor and Real Estate agent to achieve the highest quality results at a price everyone agrees on. Contact us now to find out how cost effective this can be!
22 IMPORTANT QUESTIONS TO ASK YOUR PAINTER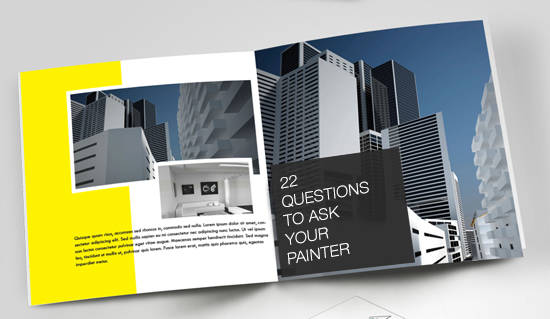 Download our '22 Important Questions' PDF here before you choose a house painter.